Top Teams 2023:
Team Tandengoud € 69,796
Anne Kaal € 880
Borstbelang € 500
DHL SSC Maastricht € 285


---

Top Fundraisers 2023:
Vera Birkhoff € 700
Marianne Spaltman € 46


60K Walk - Amsterdam 2013 (The Netherlands)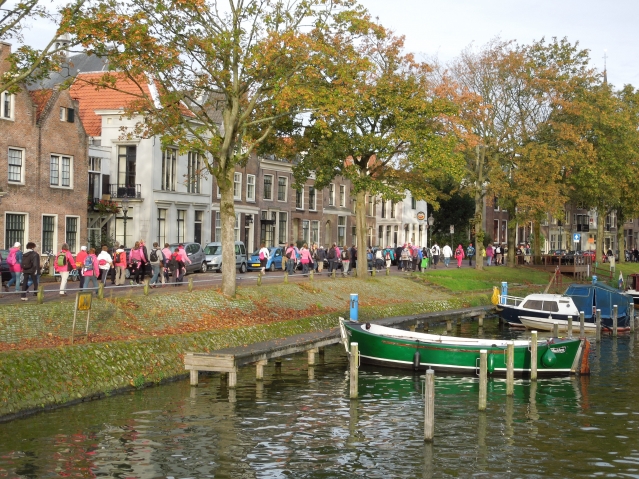 Take a walk with us. We are going to travel 60 kilometers, by foot, through the beauty of The Netherlands landscape. We are going to do something more, something bigger, in the battle with breast cancer.


Event: 60K Walk - Amsterdam 2013
Date: Saturday, October 5 2013
Start Time: 08.30 uur

Location: The Netherlands
Directions:
map it
Address: Struikheiweg 16
City: Bussum
State/Province:
Country: The Netherlands

Route
The route of 2013 travels along the bike and foot paths from Bussum to Amsterdam and is a beautiful journey!

A Sister\\\'s Hope 60K is a two-day walk Oct. 5&6, 2013. The trail is suitable for all types of walkers, including Nordic walkers.

Challenges
This is a challenging event in two ways: 1) training for and completing 60km 2) raising a minimum of €1500.

# 60km: We hike 30km per day. This is a distance that requires training; you do not want to attempt 30km per day without training for it.

# €1500: €1500 sounds like a lot because it is, and that is how we can do something big about breast cancer. Research is expensive and funding is desperately needed. Volunteers/crew members also are encouraged to raise funds, though it is not mandatory.

# €50 fee: This fee covers some of the costs of the event, including your A Sister\\\'s Hope registration t-shirt and closing ceremony shirt, our support during the year in helping you reach the training and fund raising challenges, and everything you need during the 60K Walk Weekend.

Volunteers/crew members also pay €50 registration fee.

One in eight women will face breast cancer in their lifetime. In every 200 breast cancer diagnoses, one is a man.

Researchers each year grow closer to curing breast cancer, yet it still is too late for some. Research requires funding. That is where A Sister\\\'s Hope steps in to help.