Top Teams 2023:
Team Tandengoud € 69,796
Anne Kaal € 880
Borstbelang € 500
DHL SSC Maastricht € 285


---

Top Fundraisers 2023:
Vera Birkhoff € 700
Marianne Spaltman € 46


Pink Moon Run & Walk - Jackson, MO (USA)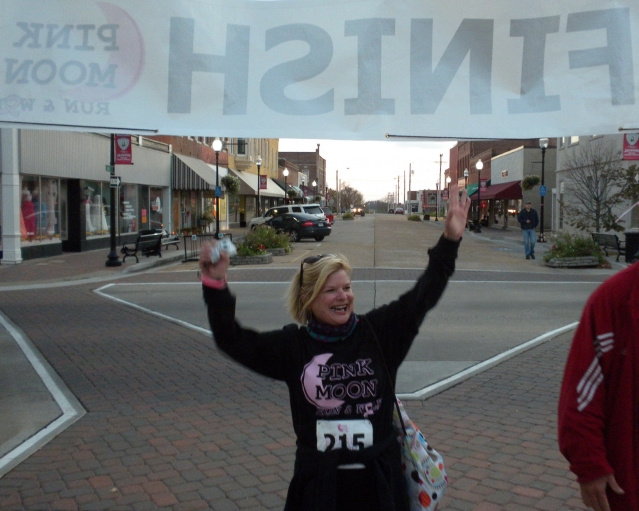 The Pink Moon leads participants from the 1908 limestone courthouse along the rolling streets of downtown Jackson, winding next to Hubble Creek and throughout the beautiful city park, including a peaceful circling of Rotary Lake. Walkers/runners finish down High Street to the cheering of family and friends and into a pink spotlight shining on those who give a sister hope.


Event: Pink Moon Run & Walk - Jackson, MO
Date: Saturday, October 26 2013
Start Time: 4:30 pm

Location: Cape County Courthouse
Directions:
map it
Address: 1 Barton Square
City: Jackson
State/Province: MO
Country: USA

This run/walk is a fund raising event and 100% of your donations actually go to the research team. While the event also increases/maintains awareness about breast cancer, its purpose is to raise the funding researchers need to make significant progress. The registration fee is $38 per adult because statistics show that 1 in 3 persons will be diagnosed with cancer and 1 in 8 women will be diagnosed with breast cancer. We encourage each participant to raise an additional $12 or more to further fund this vital research.

Will you walk or run 8K and raise additional funds in 2013 to fight those statistics?

The first three Pink Moon-Jackson events have raised more than $25,000. We could double that in 2013!

Local businesses El Torero Restaurant, Estes BBQ, Wib's, Missouri Running Company, Rubbermaid, and The Branding Iron have donated prizes for top fund raisers and 8K Run winners.

* 4:30 pm Welcome & 8K Walk
* 5:15 pm 8K Run
* 6:45 pm Awards Presentation

Money raised by the Pink Moon Run & Walk this year goes to a project focused on treating triple negative breast cancer patients. Details on past projects funded by A Sister's Hope can be found on the "Research Funded" page of our website.

We come together under the PINK MOON in efforts to help find better treatments and a cure for breast cancer.

Plaza Tire Service
Southeast Health

Pink Moon Run & Walk is organized by A Sister's Hope, a registered 501(c)(3) non-profit organization. Donations can be made online via the website, or checks can be made out to "A Sister's Hope" and mailed to A Sister's Hope, Attn: C Sides, 477 Marble Lane, Jackson, MO 63755.