Top Teams 2023:
Team Tandengoud € 69,796
Anne Kaal € 880
Borstbelang € 500
DHL SSC Maastricht € 285


---

Top Fundraisers 2023:
Vera Birkhoff € 700
Marianne Spaltman € 46


Take a Swing at Breast Cancer - in memory of my sister Shelia (USA)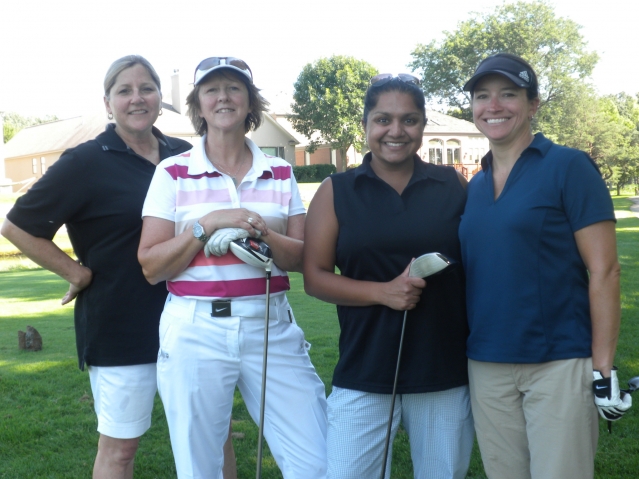 Event being sponsored by Kiki Calument, A and N Mortgage Services. We keep working to fund research until breast cancer stops taking away those we love.


Event: Take a Swing at Breast Cancer - in memory of my sister Shelia
Date: Friday, July 21 2017
Start Time: 1:00 pm

Location: Highland Park Country Club
Directions:
map it
Address: 1201 Park Ave. West
City: Highland Park
State/Province: IL
Country: USA

(Entry fee is $85. We do encourage players to fund raise and seek out $18 supporters who will each claim support of one hole, totaling $324 for 18 holes - 18 x $18. Reach for the sky!)

Entry = $85

Big change from previous years of this event:
Entry fee this year is the actual cost per person of holding the event at Highland Park CC. The way funds will be raised for breast cancer research is through your donations made at the event, purchase of mulligans, merchandise, auction items, hole sponsorships, corporate event sponsorships, etc.

This shotgun start tournament directly benefits researchers who are looking for a cure! Get your foursome (or your employer's foursome) registered now. Registration amount covers greens fees (including cart), welcome drink, beverages and snacks on the course, happy hour immediately following golf, and sit-down, hot, HEALTHY dinner during awards presentation.

Fundraising goal:
A goal is not a bad idea, right? So, let's set one. If we get 80 players for the tournament, and they each donate an additional $100 (either by bidding on auction items, buying lots of mulligans, writing a general donation check, whatever), we already will have raised $8,000. Then we can add to that the support of 18 hole sponsors and any event sponsors who want to play a bigger role in the success of the tournament. DONATIONS ARE TAX DEDUCTIBLE, so people can take advantage of that and be extra generous when writing a check.

Some players also use a form we supply (when you register) on which you collect a $10 (or $20 or $50) sponsor for each hole you play. This results, of course, in a greater amount raised for research and players in the past have found this to be an easy tool to use for fundraising.

There will be plenty of eats, drinks, fun, prizes and a loving, caring spirit throughout the afternoon/evening. Join us! Find that REGISTER button and push it now.




LOCATION:

Highland Park Country Club
More Info on Highland Park Country Club


SPONSORS:
Amie Klujian, Swakegroup Realty
Polly Reese, D.D.S.
Matt Liss, Mark Allen Realty
Tigers Body Shop, Greg Yonan, Addison & Lincoln
Ashland Tire & Auto, 3737 N. Ashland
Linda Kuczka, State Farm Insurance
Kiki Calumet, A and N Mortgage Services
City Winery-Chicago
Chicago Symphony Orchestra
Vaughans Pub-Northwest Hwy
Binnys Beverage Depot, 7175 N. Lincoln
Twisted Tapas Restaurant, 1146 W. Pratt, Chicago
Betty Tsamis Law Firm, Always on Your Side
Women and Children First Bookstore, Andersonville
Andersonville Hardware